---
Predictably, everything was smoother, cleaner and more efficient as soon as we disembarked and set foot on Dutch soil. Although passport control was busy, it was reasonably quick and waiting for us was a fleet of modern coaches that whisked us comfortably to the centre of Amsterdam.
Now was the time to start using our Interrail passes. We had treated ourselves to first class passes and one of the benefits of this is access to first class lounges in some railway stations around Europe, Amsterdam being one of them. The lounge was calm, included complimentary coffee and happened to be on the same platform as our first train, the ICE 125 to Duisburg. Both the Interrail and Deutsche Bahn (DB) apps warned us that this train had high demand and seat reservations were highly recommended so we took their advice. This was a good decision as the train was almost full and some carriages had folk sitting in the corridors. Apart from two trains in Italy where seat reservations were compulsory, this was the only seat reservation we made on the Interrail section of the trip. Once on the move we made our way to the restaurant car where we enjoyed our 'first German train' tradition of drinking a chilled weissbier out of real glass, a most civilised thing to do travelling over 250km an hour.
We changed trains in Duisburg and from there caught a train to Frankfurt am Main. From Frankfurt it was just a short seven minutes on the local S-Bahn to our destination for the night Höchst, the old part of Frankfurt.
---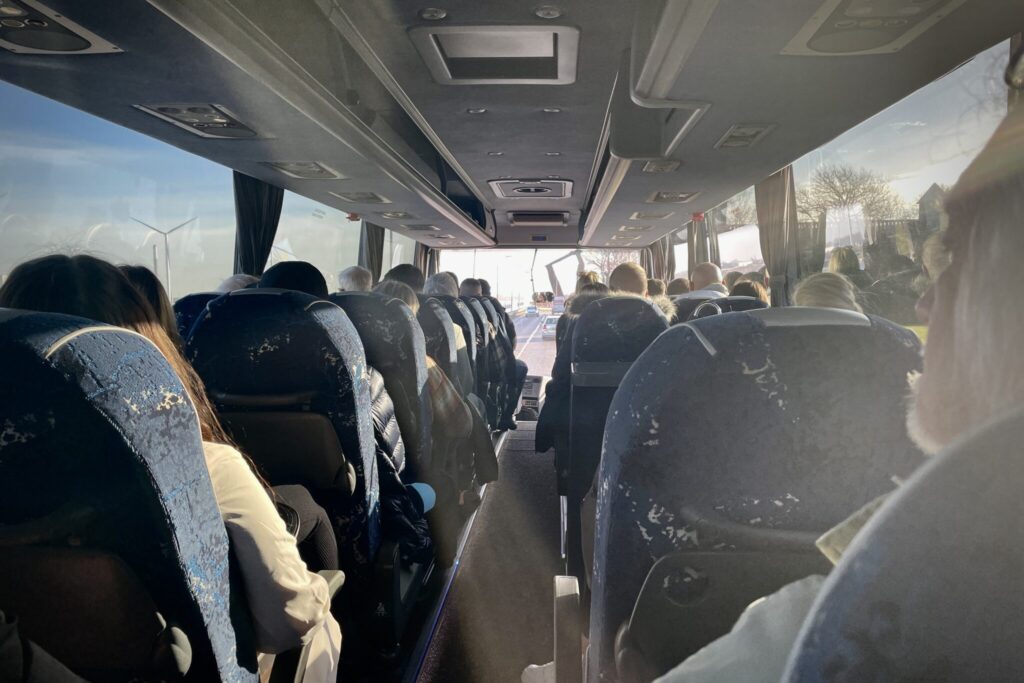 ---
We were in Höchst to hang out with some friends who organise the Höchster Schloßfest, a festival our band has played at and are scheduled to return to this summer. These folk are also involved in The Frankfurt Irish Festival and had organised a green themed party, invited the volunteers and friends of the festival and two passing Scotsmen. We played some tunes on our pipes and then enjoyed the fine hospitality and some top quality EuroDisco. We were fed copious amounts of an interesting and very tasty drink called Mispelchen, small jars of local apple brandy with an entire fruit on a cocktail stick. We couldn't quite figure out what type of fruit this was but later found out that it is was Japanese medlar (no, I'd never heard of it either). It was a pleasure to be there, thanks to Bernd, Diana, Holger and everyone else for inviting us.
---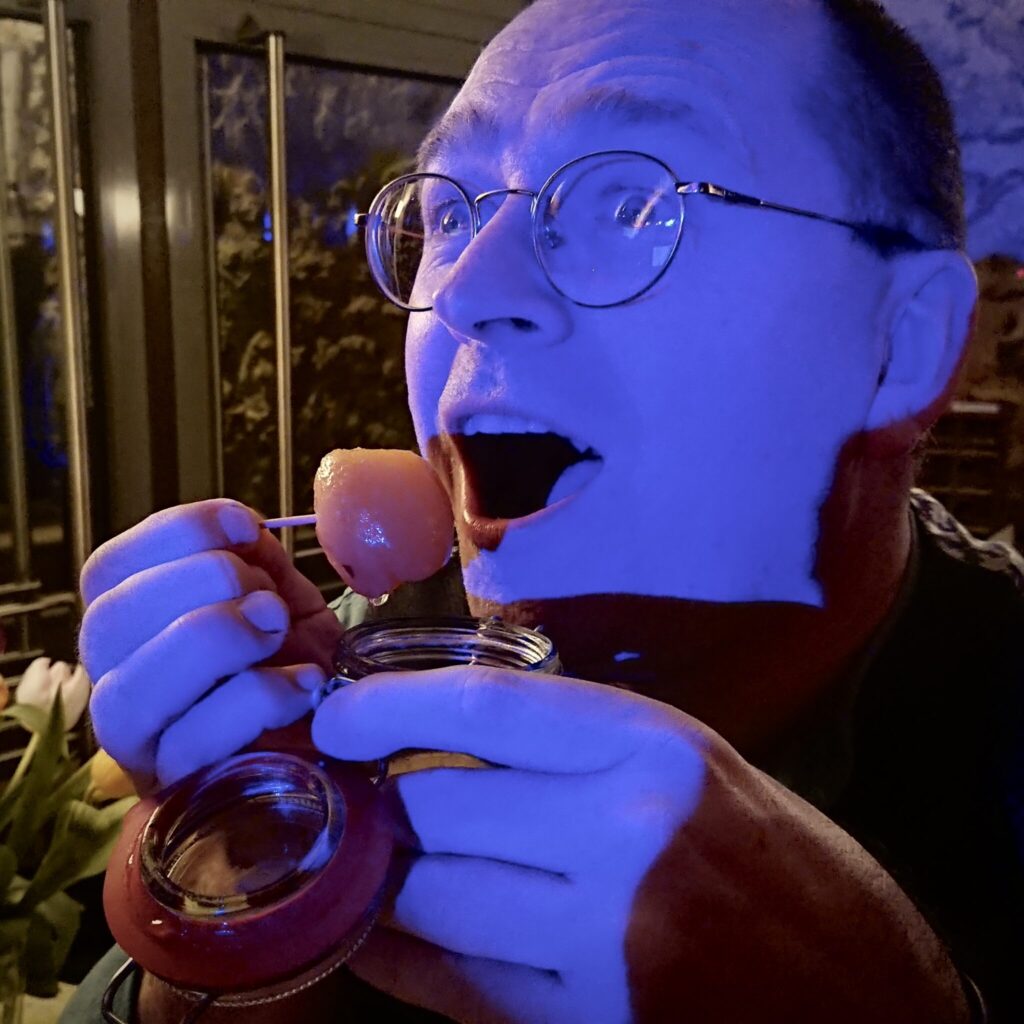 ---